Trust Priyanka Chopra to make a statement every time she walks the red carpet on the foreign land. As if her Emmys and Oscar appearances weren't enough treat to the eyes, the Bollywood star, undoubtedly India's most successful entertainment export to the west, is at her top game at Met Gala 2017.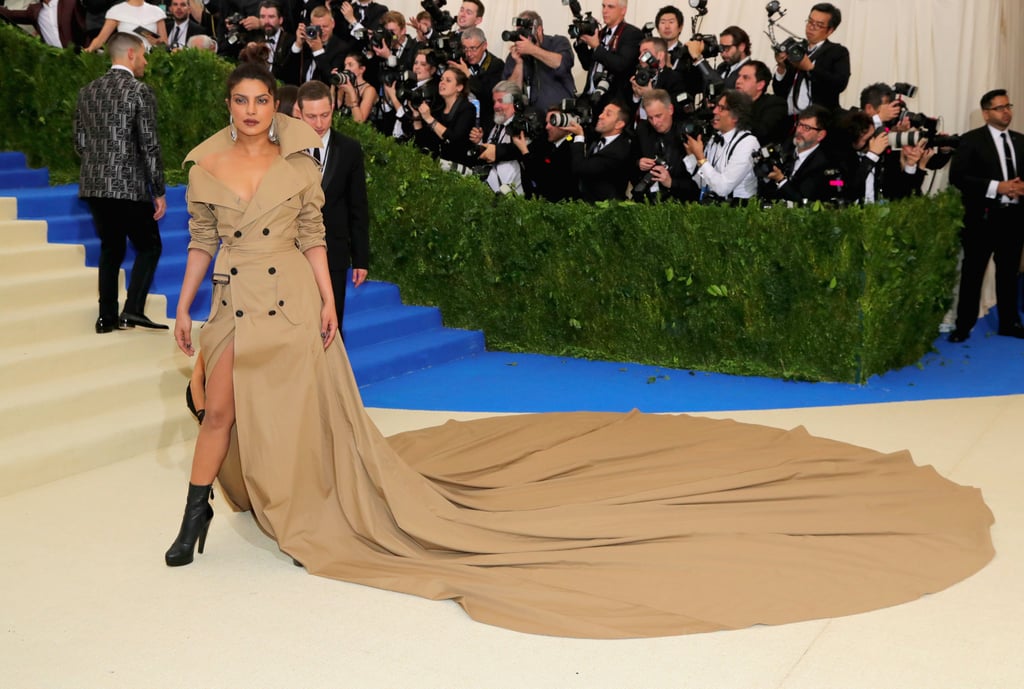 Priyanka Chopra's daring and dramatic look at the Met Gala 2017, expectedly got polarised reactions. While some went gaga over her efforts to experiment with a trench coat-gown, others had a laugh at the never-ending train of her dress.
And Twitter had a field day creating memes out of Priyanka Chopra's Met Gala outfit!
Some stood up and applauded the whole high-fashion spy look
Others reminded that she was going for avant-garde.
Then there were those who put their designing skills to good use.
Obviously there were those who couldn't  think beyond food! HA!