So there was news about the KFC receipt that was lately spiraling all over social media when a netizen shared what he had discovered on KFC receipts, which we're pretty sure you don't even know because who even bothers to take the receipt or even if you do, you might just throw it away, right?
But next time, DON'T!
A Facebook user, Ahmad Wazir Aiman shared in on his status recently regarding the benefit of keeping the receipt after he made a life-changing discovery that left everyone surprised and mind-blown.
The vouchers can actually be used to receive 10% discount on your next purchase! Wait, what? More chicken at a cheaper price? YES!
Check out the receipt:
You can claim the discount within a 3 day period by just following these steps:
i. When you get the receipt, head to the website link that is stated in the receipt.
ii. Fill up your order details and refer this order to your receipt
iii. Fill up a feedback on the website
iv. TA-DA! You'll receive the validation code that you can fill up in the blank space on your receipt to be entitled to 10% off for 3 pieces of chicken ala carte!
Also note that, the receipt must be within 30 days of it being issued.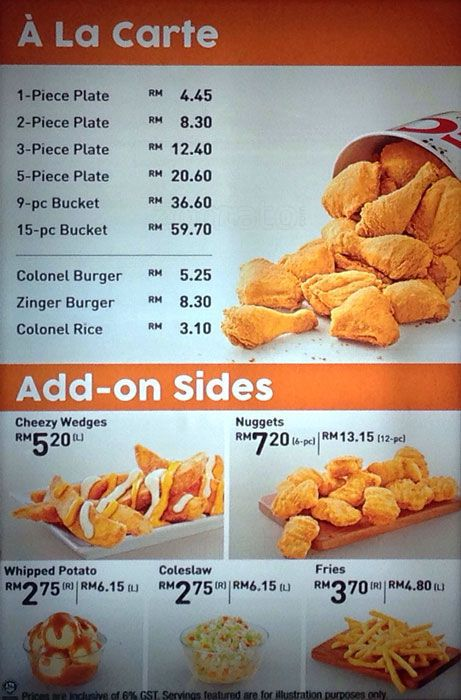 Source: Emaze
Yikes, I'm pretty sure everyone did not know about this and has missed out on so many 10% discounts but KFC never really did reveal this secret!
Another receipt hack that you might have not known is that this discount is available for Subway and Pizza Hut too. Seriously, how can we all not know about this, thank you Ahmad Wazir for discovering this. 
Lesson learnt: Always remember to take your receipt after purchasing something and check it in case there are hidden discounts like these!