If the question "red or white?" leads to an internal philosophical debate, then prepare for a whole new option: blue. You heard me.
This is thanks to the geniuses at Gik, who recently changed the happy hour game in Spain by launching blue wine there first, in their home country.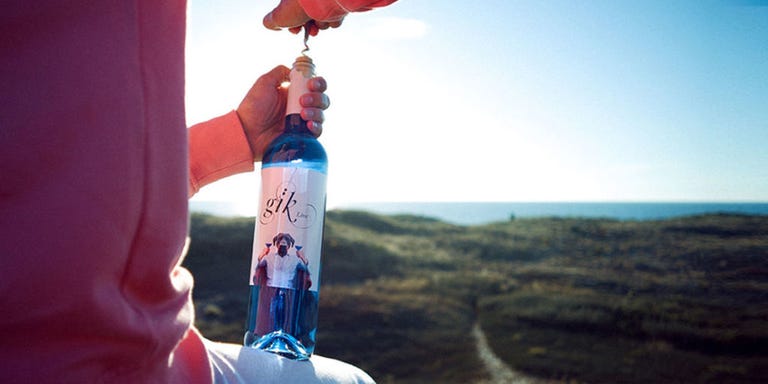 Tired of the wine culture they'd been exposed to, where people care more about what they've learned about wine versus actually enjoying it, their goal is simple: to have people sit back and sip. Classified as a chilled, sweet wine, it's made from a mixture of both red and white wine grapes. Don't you just love when your friends get along?
The best thing about this wine? At only $11 (RM48.00)  per bottle, it keeps your wallet happy while still giving you the beautiful wine buzz you've all grown to love with the same ABV as a normal 750-milliliter bottle.
I'm already picturing all of the Instagrammed shots of a bottle of this lined up next to a bottle of red and white. And while there's no release date set for Gik wine yet, I've already picked the wines I'd pose it with.
No report yet on whether the wine will turn your teeth blue, but at 11.5% alcohol, there's no way you'll feel blue drinking this vino.