One thing we all Malaysians can agree on is that Nasi Lemak is the best dish in the whole wide world. So much so, we take a lot of pride in our National Food and turn it into various forms and shapes.
As you already know, our #represent Miss Universe Malaysia, Samantha Katie James, has gone viral recently after she revealed the Nasi Lemak dress that she will be wearing in Miss Universe 2017 contest.
That begs us the question what other things have we turned into 'Nasi Lemak' and do they really 'Nasi Lemak'?
Here are 10 unbelievable/irresistible/once-seen-will-start-craving Nasi Lemak inspired things in Malaysia:
1. Nasi Lemak Pizza
This is not a wild card. In fact, it is delicious!
Many restaurants have used this Italian-Malaysian fusion cuisine as a marketing gimmick. But little did you know that they actually taste good.
Look at the ingredients: coconut milk rice, eggs, anchovies, cucumbers, peanuts, sambal, and cheese… all on top of a thin crust. It is impossible for them to go wrong!
We have tried a few of them in Brew Factory, Tujo Bar-serrie & Grill, and EPICS. And they all taste awesome. Having able to bite through a crust with a familiar breakfast taste as toppings, isn't this the finest example of best of both worlds?
Does it 'Nasi Lemak'? ✅ Yes. Sambal and cheese… who would say no to that? 
2. Nasi Lemak Condom
I am glad that this Nasi Lemak inspired product has no sambal in/on it.
It was previously reported that this coconut scented condom will hit the market in November or December by a local condom brand, Carex. It can be any of these days, guys!
When it releases, Malaysia's couples will surely have a spike in bedroom excitement.
Does it 'Nasi Lemak? ✅ If safety can include fun feature, of course it is a yes.
3. Nasi Lemak Hermes Bag
This Nasi Lemak wrapping designer bag went viral a year ago after Twitter users found the pictures. Well, it is not made by Malaysians but it is Malaysians that made it popular.
The bag was actually part of an extensive collection created by famous fashion designer Jean-Paul Gaultier.
I wonder who would spend tens of thousands to buy this but it does not matter. In the end, our Nasi Lemak is proven to be #represent-able
Does it 'Nasi Lemak'? ✅ If you balik kampung with this, your nenek will snatch it from you. So the answer is yes.
4. Nasi Lemak Burger
When McDonald Singapore released Nasi Lemak Burger back in July this year, BurgerLab took on Twitter to steal the thunder with a statement:
Dear Singapore, nice try but […] You know we mean business when we bring out the flag.
It was really all fun and games. At the end of the day, we both Malaysians and Singaporeans, get to be able to taste the mouthwatering Nasi Lemak flavours sandwiched between buns.
Fun fact: BurgerLab has now extended its Nasi Lemak Burger until December 31. Go hit the bun while you can!
Does it 'Nasi Lemak'? ✅ Yes. It is the only burger I approve for not having any no cheese.
5. Nasi Lemak 2.0, the movie
Love it or hate it, when it was released in 2011, everybody heard about it. The movie was starred and directed by Namewee, known for causing controversies with rap music back in the days. It also starred reputable Adibah Noor and singer David Arumugam.
Does it 'Nasi Lemak'? ❌ No. We appreciate Namewee's effort to unify the country but we didn't taste any Nasi Lemak. With Carex's condom, we at least get to taste some leh.
6. Nasi Lemak Ice Cream
Skream Softserve took the internet by storm when they introduced Nasi Lemak Ice Cream. However, they are amid of relocating.
But fret not, Whimsical Gelateria & Caffe serves Nasi Lemak Gelato.
Whimsical is famous for its unique flavours and they represented Malaysia in a gelato competition in Italy.
Does it 'Nasi Lemak'? ✅ Yes. Any upgraded version of Coconut Milkshake is always a yes!
7. Nasi Lemak Waffle
*Heavy breathing…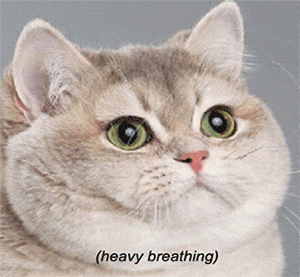 A review by s.yarif on Instagram said
I do really like this creation especially when I bite into the Waffle. Waffle with coconut milk and curry leaves gave that extra fragrant. It topped with fried egg, fried chicken, cucumber, peanut, anchovies and last but not least SAMBAL.
STRAPH! I am driving to Soft Launch Cafe now.
Does it 'Nasi Lemak'? ✅ YES! A BIG LEMAK *fat* YES! 
8. Nasi Lemak Topokki
In a review by FungryTV, they claim that the sambal is legit and the anchovies are better than ones we have locally.
Does it 'Nasi Lemak'? ✅ Authentic sambal and anchovies are better than what we have? Pasti yes lah.
9. Nasi Lemak Sushi
The dish can be found in Ruyi and Lyn, Bangsar Shopping Centre.
From the picture above, you see Nasi Lemak Sushi wrapped in a cucumber, topped with mini anchovies, peanuts, sambal and quail eggs.
Beside it are Hainan Chicken Rice and Mango Sticky Rice.
Don't they look like the miniature food we have seen from those Japanese cooking videos?
Does it 'Nasi Lemak'? ✅ We will say yes because it's Instagram-worthy!
10. Nasi Lemak SUSHI Burger
Not to be confused with Nasi Lemak Burger we mentioned previously. This one actually has rice!—sushi rice. You can find this Nasi Lemak Sushi Burger at Sankook, Sunway Pyramid.
The pandan coconut rice 'bun' was soft and fragrant and I enjoyed putting sambal and the nuts and anchovy mix they gave to the side onto the 'bun'. The fried egg was tasty and the chicken thigh was absolutely heavenly. It was thick and juicy and I couldn't stop biting at it. There were also cucumber and tomato slices as well as lettuce in the burger together with sambal and more anchovies and sambal which gave it a spicy crunch.
Lee's review has made me salivate uncontrollably.
Does it 'Nasi Lemak'?  ✅ Yes. But it looks very filling too. 
So what did we learn here? Malaysians will say yes to anything that looks like Nasi Lemak, tastes like Nasi Lemak and smells like Nasi Lemak.
Which of the food here you want to try first? Tell us in the comment below.