Attention all Nasi Lemak fans!!
After the success of durian flavored condom last year, Karex, condom manufacturer says nasi lemak-flavoured condom are next on the list. Yes, you read that right.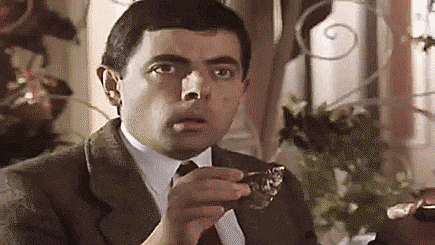 Goh Miah Kiat is the CEO of the world's biggest condom-maker which churned out approximately 15% of the world market last year, but despite his international success, Malaysian interests still play a big role in his business.
"The next thing I am trying to work out is a nasi lemak-flavoured condom.
"In Malaysia, the first thing we wake up in the morning, we talk about our nasi lemak. So I suppose it is something that will unite us all," he said in a recent interview with Channel NewsAsia.
A whole new meaning to breakfast in bed! 😉
Other unusual designs include glow-in-the-dark condoms, tattoo-inspired textured ones and condoms with studs, which he said are one of Karex's best-sellers.
According to FMT, Goh's multi-million dollar business begun off as a rubber-processing factory run by his own family. However, the business started to struggle during 1980s global commodity crash. That was when they chose to go into condom-production.
Despite the fact that the initial couple of years were difficult, the family nearly went penniless, owing over a year of rental.
In 1999, when Goh joined the business after graduating from the University of Sydney, Karex recorded some RM7 million in sales.
After 16 years, it had developed to RM350 million. Currently, it is known as a contract manufacturer for best-known brands like Durex. 
Although, the company additionally makes catheters, ultrasound probe covers and lubricating jelly, condoms are by far its largest offering, comprising 93% of its income according to Forbes.
A year ago, Karex produced around five billion condoms. One in each five condoms in the world comes out of its factories in Malaysia and Thailand, Channel News Asia added.
Goh said he expected the demand for condoms to keep rising.
SEE ALSO: