How sick can one be, to rape and sodomise their own daughter with that amount of counts? This father deserves to be treated like an animal and must serve severe punishment for his consequences.
A 15 year-old-girl from Shah Alam that lived with her father after her parents had a divorce was raped and sodomized multiple times by her own biological father. The father that is unidentified, is currently being charged in the Special Court on Child Sexual Crimes in Putrajaya for allegedly committing these heinous crimes in the space of 2 years.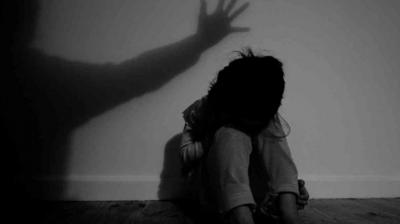 Source: Deccan Chronicle
2 years, OMG this poor girl must be suffering for a really long time.
As reported by New Straits Times, after running investigations, the police had discovered that the man had started his sick act since 2015 after the divorce with his wife.
The 37 year old man sexually abused his daughter, 15, after she had followed him for umrah in Mecca in 2015, said a source.
The source also added,
"From investigations, it was revealed that the victim was first assaulted sexually when they were in Saudi Arabia, and it continued until recently when she related her ordeal to her mother."
There was another source that spoke to the police, and had also given a statement after the police had arrested this man, that said the victim had gone to live with her father after the divorce but decided to report this matter, as the man wanted child custody of her two other younger sisters.
The two siblings had been living with their mother after the divorce, and a source had said to NST, that the victim was worried that if the father had custody of two of her younger siblings, aged 9 and 11, they would also have to go through the same horrific experience as her.
However, when the story of this news broke last month, the news only stated the crime happened "many times" but now that we know, it's insane the number of times this girl had to face this.
Assistant Commissioner Mohd Zani Che Din, Petaling Jaya police chief had confirmed that the suspect will be charged in Putrajaya today.
The man has been arrested and kept remanded by the police since July 26, after a report was made by the girl's mother two days earlier.The suspect's identity will remain and kept a secret as proceedings at the court would be held in-camera and also to protect the victim.
Source: Zimbabwe Consolidated News
We think his face should be published everywhere!
This man has done so much horrific crimes, so much so that he could face a jail term of 3,000 years, figuratively speaking and also a large number of strokes of rotan.
The suspect faces a total of 632 charges for offences under the Penal Code, Sexual Offences Against Children Act 2017 (SOACA) and Children's Act 2016, said Selangor Criminal Investigation Department chief Senior Assistant Commissioner Fadzil Ahmat.
He added in a statement with NST,
"The suspect will be charged tomorrow with 599 counts of committing carnal intercourse against the order of nature without consent, and one count under Section 376A of the Penal Code for rape.
He is also going to face 30 counts under Section 14 of SOACA (physical sexual assault without sexual intercourse), as well as a count each under sections 31(1)(a) and 31(1)(b) of the Children's Act."
The suspect is also looking at a minimum of five years jail for each count of sodomising his daughter without consent under Section 377C of the Penal Code and will face whipping. For raping his daughter, the suspect will also be punished up to a minimum of eight years' jail and no less than 10 strokes of the rotan.
We hope that poor girl is able to overcome this nightmare and move on from this to live her own life.