In the spirit of nostalgia and bringing back movies and shows from childhood, MTV has announced it will be rebooting one of our fave reality TV shows from the noughties: Fear Factor.
However, the remake will be a bit different than the original, rather than subjecting adult contestants to gross, cringe-worthy challenges, the new 12-episode season will be catered to Generation Z and will feature "newly designed stunts that are geared at tapping into visceral fears of today's anxious youth—such as couch surfing at 300 feet and waterlogging personal cellphones," according to The Hollywood Reporter.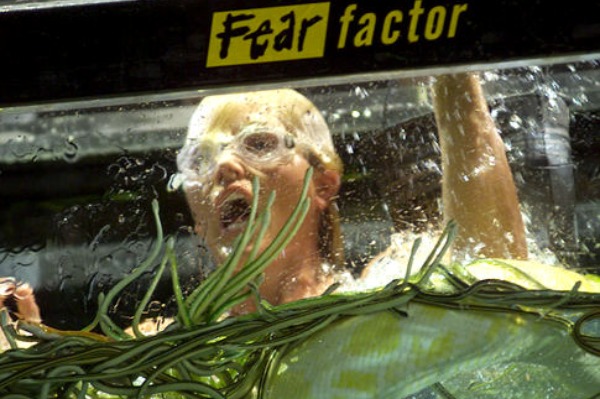 "We're not about grossing out for gross out sake," MTV president Chris McCarthy told THR. "This is an adrenaline-filled show that is about testing physical, mental and emotional strength, as well as the ability to overcome our biggest fears."
Each hour-long episode will feature four teams of two competing for a cash prize of $50,000. The revival will feature a brand new host, Ludacris , who also serves as executive producer of the show alongside original Fear Factor producers Anthony Carbone and Kevin Wehrenberg.
The hip-hop star/actor expressed his excitement to kick off his new partnership with MTV , stating the reboot will be "even more insane and ludicrous than what you remember."
MTV's Fear Factor will premiere on May 30 at 10 p.m. EST. And in case you forgot what the original show was like, you can check out some of its most memorable moments below