Meet Loong Dum, a kind hearted homeless man who sells limes every single day at the walking overpass close to Chatuchak. According to LoveMeow, he makes sure he raises enough money every day so that he can feed the local homeless cats.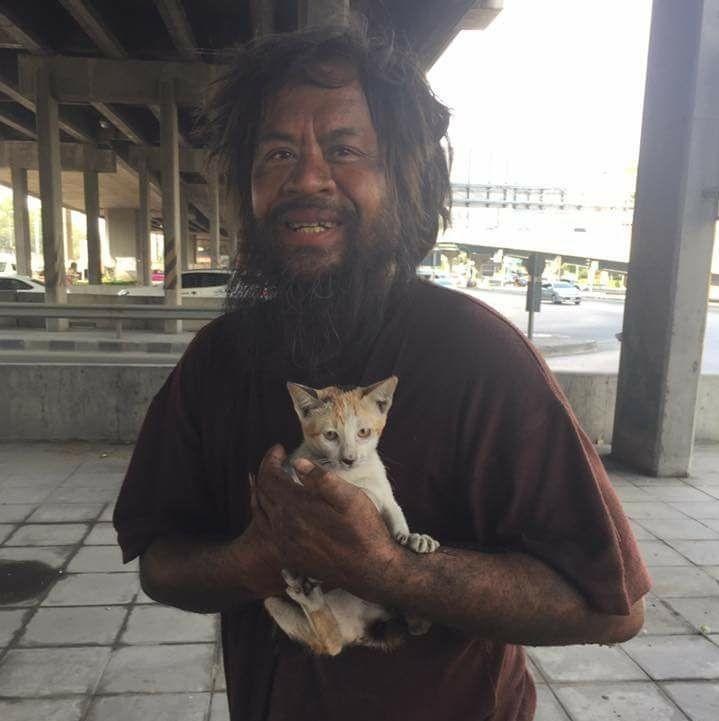 It all started when young woman named Warunya Wattanasupachoke, saw Loong selling limes on the street with a sign saying, "20 baht per bag, profits will pay for stray cat's food expenses."
Feeling pitiful, she decided to buy limes from Loong but soon she learned that Loong actually got his lime supply from a citizen who gave him the fruit without any charges.Aww.
Warunya told Daily News, that the homeless man has been feeding the homeless cats ever since he came across one.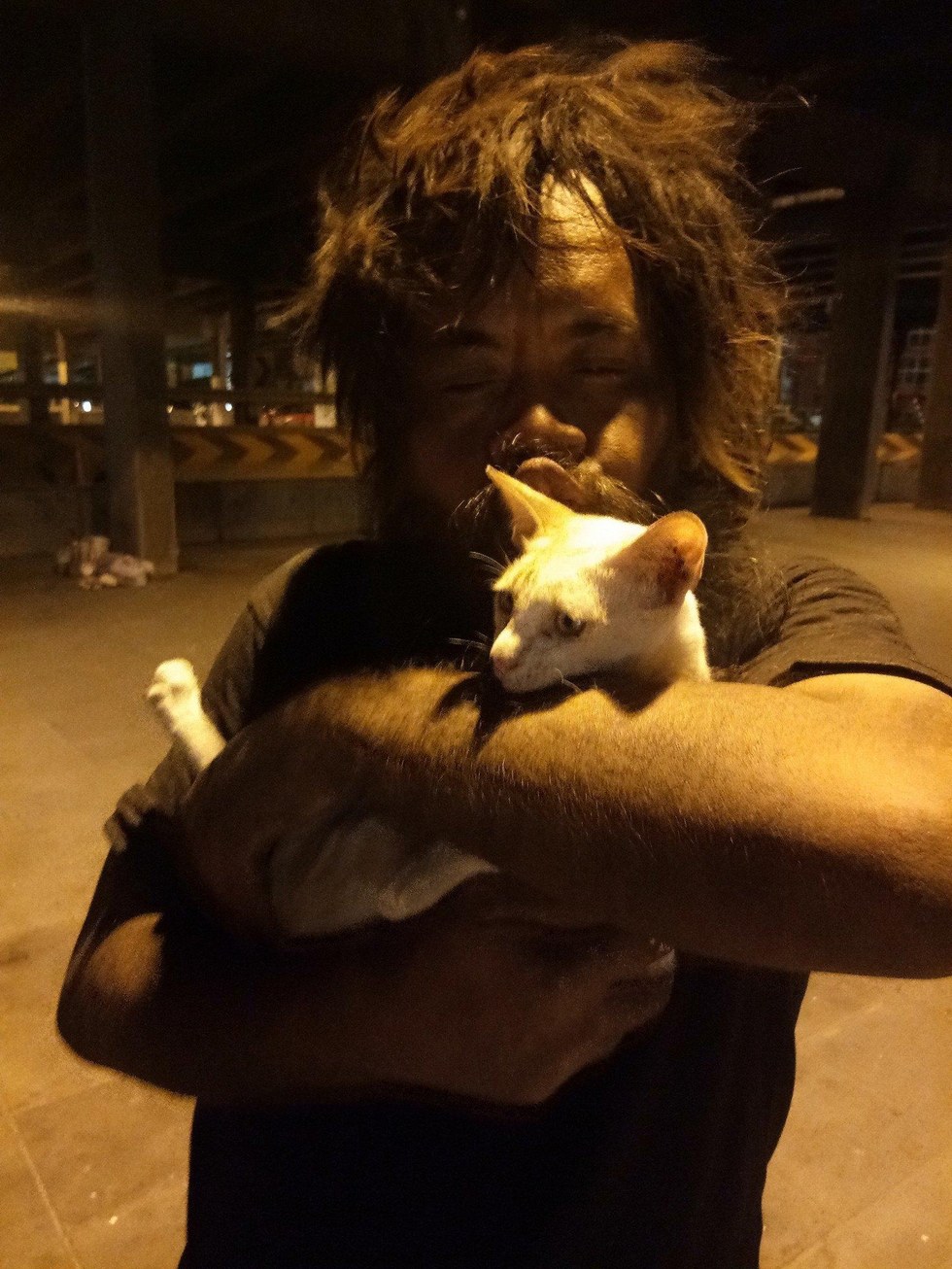 Loong can be seen selling limes every day on the street so that he gets enough money to buy cat food for his beloved cats. To him, they are his family and they rely on him.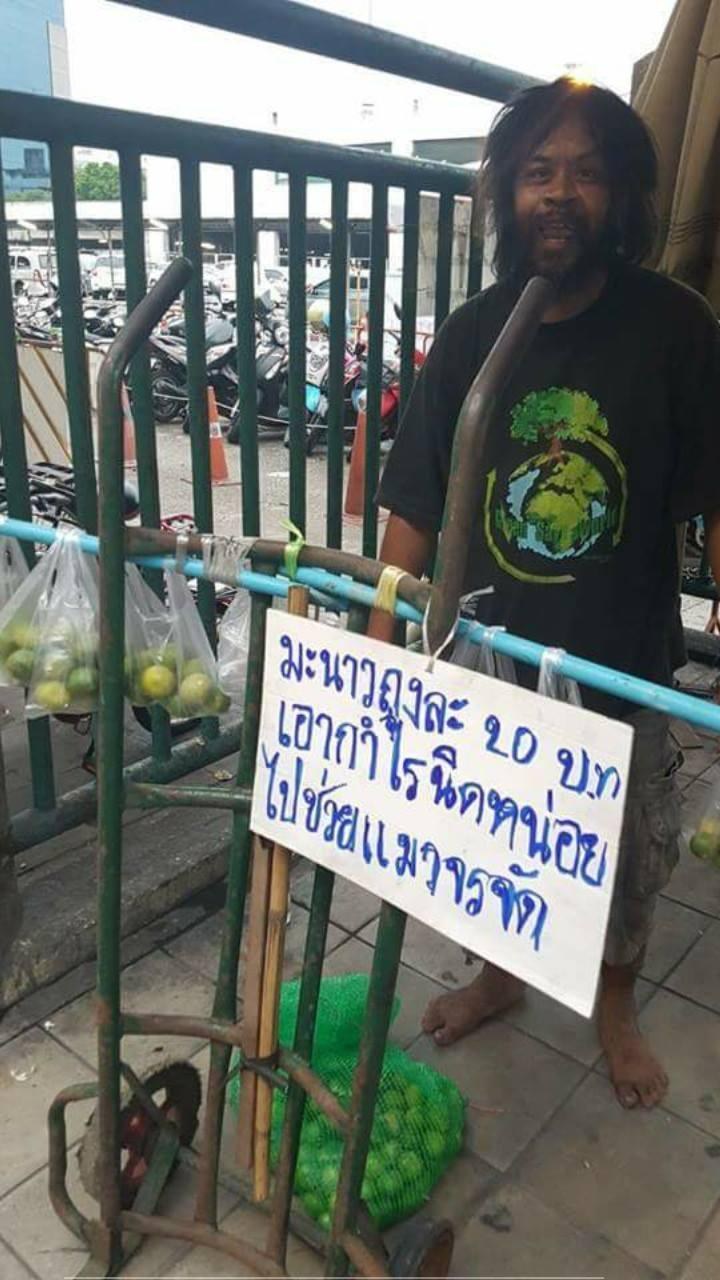 "We shouldn't judge someone based on their appearance," Warunya said.
"Take Loong Dum for example. Though he is homeless and rugged-looking, he has a big heart."
Loong sometimes will not have enough food for himself, but he makes sure that his cats are fed every single day.
"I'm fine with skipping meals, but the cat needs to eat," he said.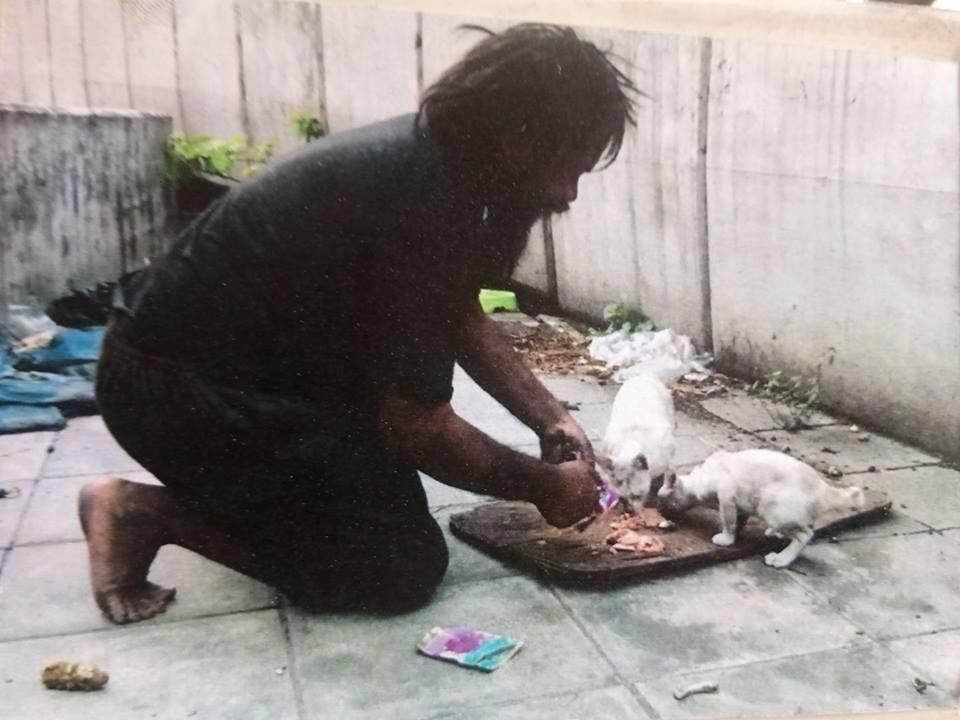 After his story was posted on Facebook, many Thai people offered to help. Some even came to buy limes from him and others dropped off cat food and supplies every day to help him and the local strays. Faith in humanity restored!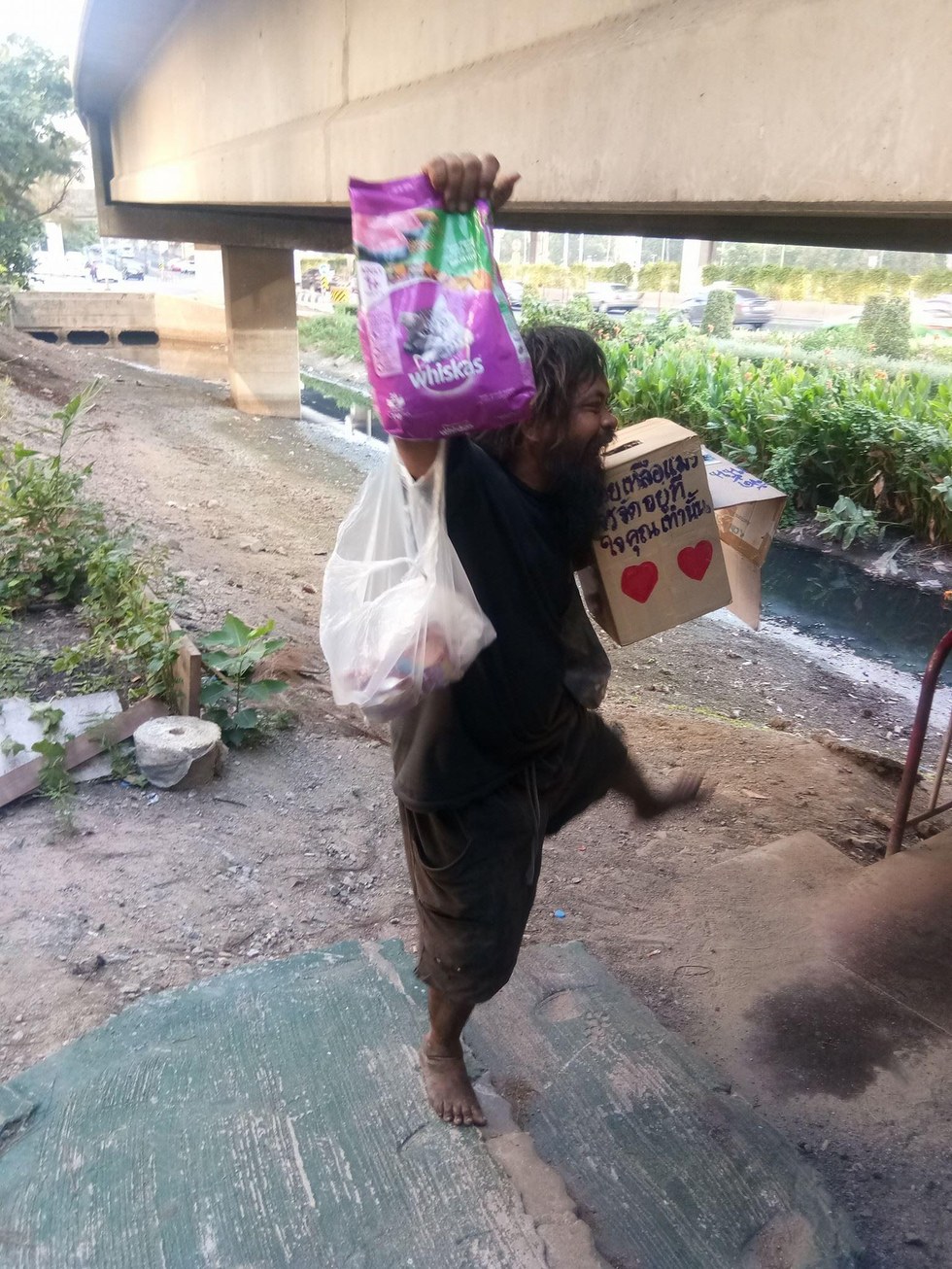 A Facebook page called "Cat Lover Loong Dum" was created to share updates about Loong Dum and his cats.
"Your outer appearance doesn't matter. At the end of the day, your self-worth is defined by how good of a person you are," the admin of Cat Lover Loong Dum said.
(Sources: Coconuts Bangkok & LoveMeow )